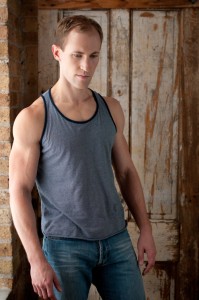 For…
---
Everyone: Individuals who have been laid off can receive any service (Personal Training, Massage Therapist, Waxing, Facials) at 25% off retail pricing with evidence of situation (excludes independent contractors, owners, partners in business).
Current and past clientele: refer a new client for any service and receive a complimentary 60-minute massage at my studio.
Reviews: Write a positive report card on Yelp.com google, or Facebook for any of my services and receive 25% off any one-time service including personal training, massage therapy, Thai Massage or waxing.
Massage therapists: All nationally-certified and state-licensed massage therapists in the Chicago area: trade services.
Full-time students: (currently enrolled in 12+ credit hours) All students that have a current valid student identification can take 20% of any services.
Senior discounts (70+): customers 70 years of age or older can receive 20% off all services and products at all times.
Doctors, chiropractors, physical therapists, massage therapists, and personal trainers: contact me for referral compensations for massage, training, esthetics.
Current Massage, or Waxing Clients: Receive a free personal training consultation.
Current clients: one area of body waxed free for first-time waxing customers.
Charity Donations: Allow your favorite charity to benefit from donations of my products and services
Personal training and massage clients: receive 20% off any waxing service
Massage clients: in home – two clients back-to-back receive a discount. No transportation charges added. (Must be in 606XX zip code)
Current clients: take 15% off all Thai massages
Barter for services, advertising, frequent flyer miles, tickets to events, and/or products
Gift Certificates: Buy a gift certificate for gift-giving and receive 20% off your own massage
Having a Birthday? 15% birthday discount for massages, and/or waxing